Live in a natural park
Calpe Beach II is a gift for nature lovers. On the Levante-La Fossa Beach, guarded by the imposing Peñón de Ifach and a few minutes from the salt flats. An unbeatable option to enjoy the city's cosmopolitan summer and Calpe's winters full of natural wealth.
1 and 2 bedroom homes with large front and rear terraces and underground garage.
Imagen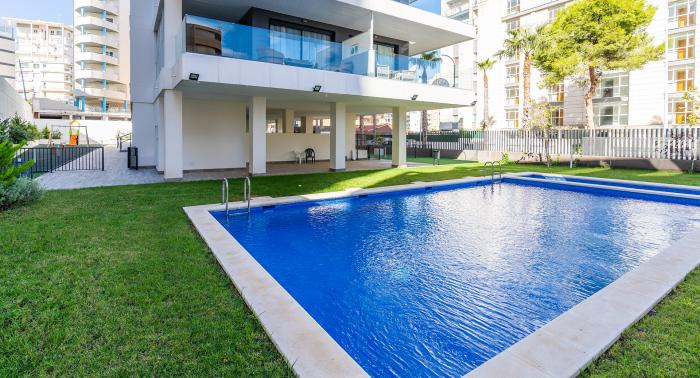 The urbanization
Large terraces of up to 88 m2 with views of the sea, the beach or even the Peñón de Ifach. You will be able to enjoy the surroundings and the more than 300 sunny days a year that the Costa Blanca offers.
You will discover a beautiful urbanization with garden areas, community pool, children's area with outdoor games. The roof terrace offers a unique common space, an equipped chill-out area, a communal jacuzzi and landscaped pergolas.
You can enjoy stunning views of the sea and the Peñón de Ifach with maximum comfort.
Imagen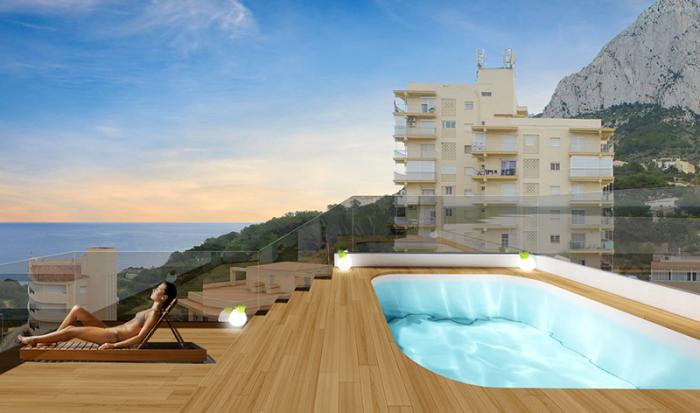 The dwellings
You will enjoy an environment invaded by light and enviable views. The floors have been designed to maximize space and light through open, completely exterior environments. The living room has direct access to the main terrace. Most models have several terraces, making even the rooms connect with individual terraces.
The houses have:
✔  Average surface of 65 m2 distributed.
✔  2 bedrooms and 2 full baths.
✔  Rain effect shower.
✔  Natural stone shower tray.
Imagen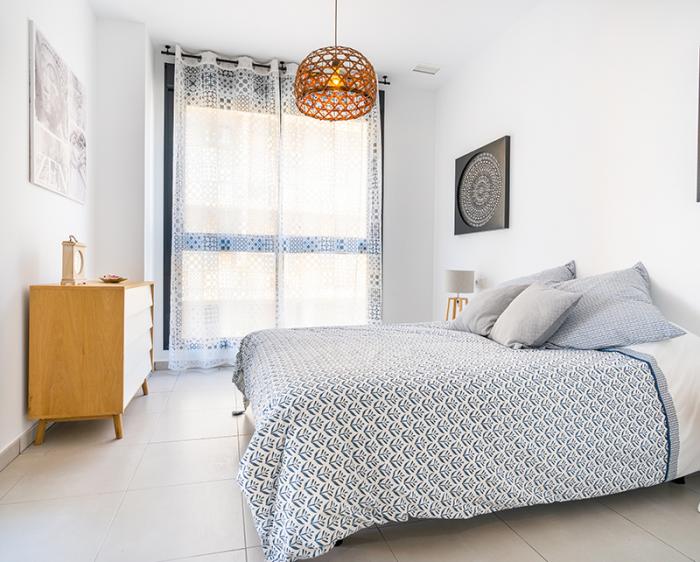 Imagen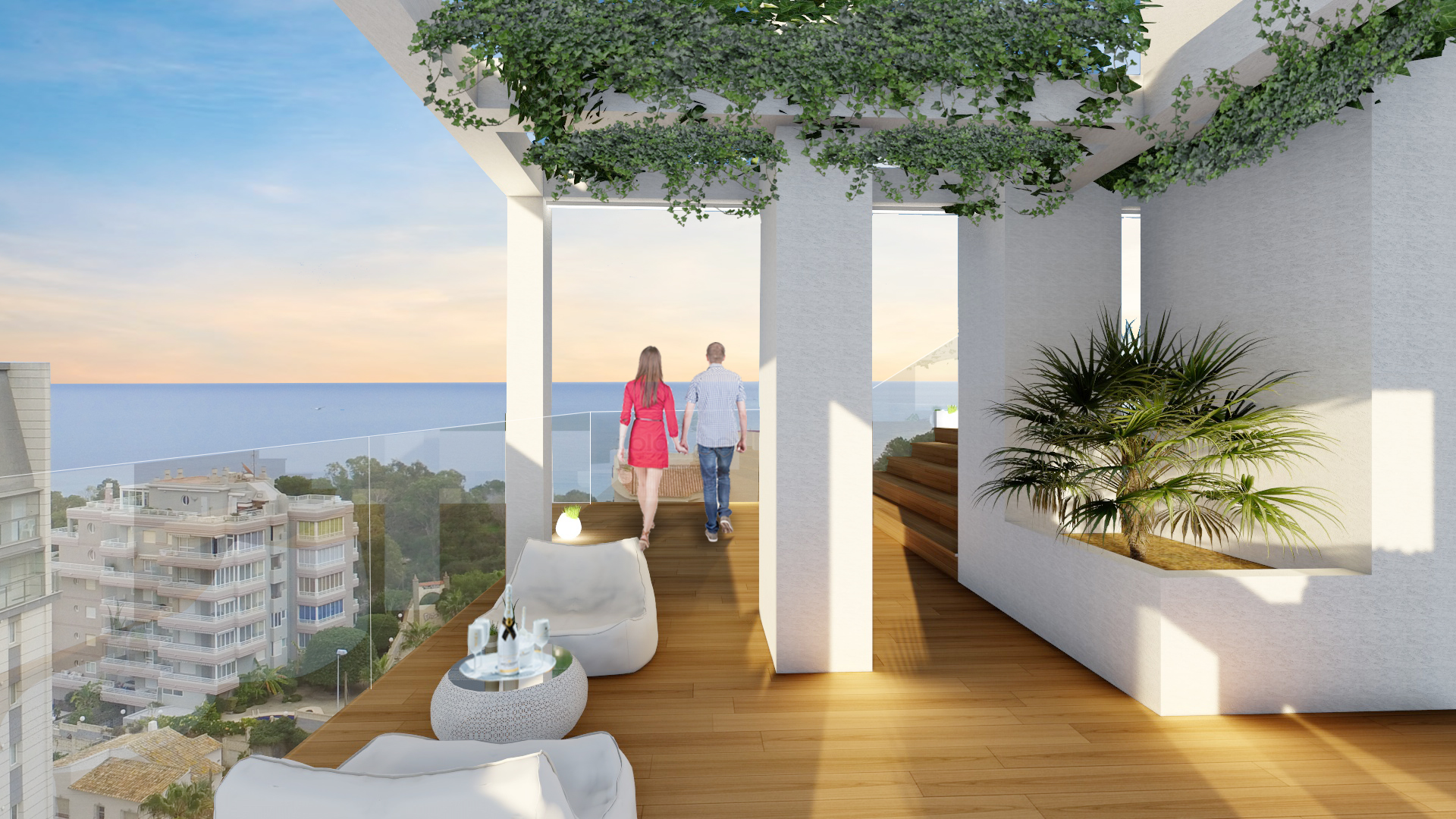 After sales service
We understand what worries you, what your concerns are. Therefore, we work to give you the maximum facilities throughout the purchase process.
Services
Chill-out zone
Equipped with Jacuzzi.
Imagen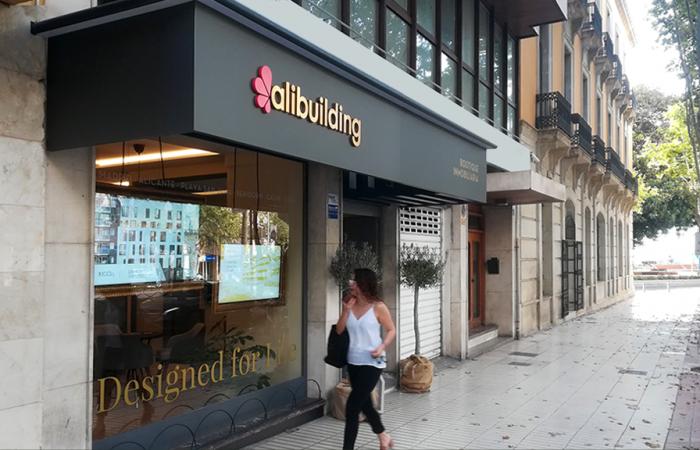 Boutique Alicante
Maestro José Garberí Serrano. Tel.(+34) 966 44 83 23
Imagen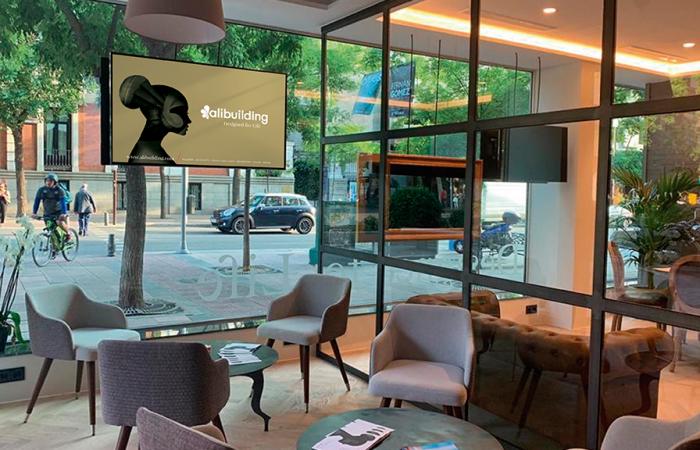 Boutique Madrid
C/Ortega y Gasset 27. Tel.(+34) 911 610 083
Imagen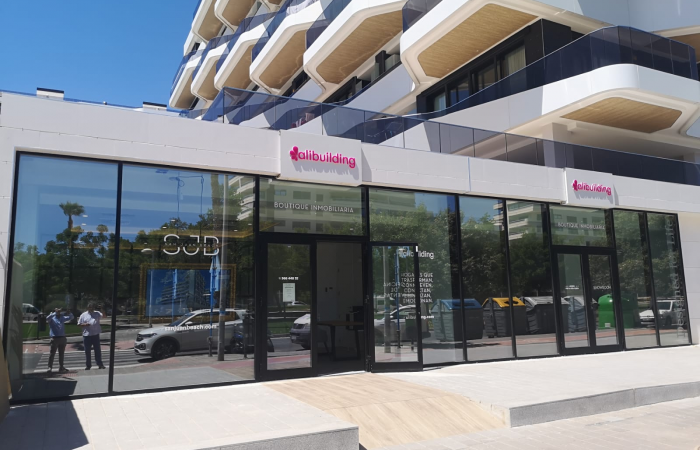 Punto de venta Calpe Beach II
C/ Denia 4 – Piso I 03710 – Calpe (Alicante). [+34] 865 648 680